In September, JND participated in eDiscovery software solution provider Relativity's 11th Annual Relativity Fest as a Certified RelativityOne Services Provider and a Gold-level Sponsor. Traditionally, the global legal technology conference is held in Chicago, Relativity's headquarters. Due to the COVID-19 pandemic, Relativity Fest 2020 was held virtually. The three-day conference drew more than 6,000 law firm, corporate counsel and eDiscovery service provider attendees from more than 40 countries.
The conference included live stream breakout sessions, virtual networking opportunities, event gamification, on-demand content, and the annual Relativity Fest Innovation Awards, which recognize individuals and organizations using Relativity to advance eDiscovery and break down barriers in legal tech. In addition, Relativity hosted an inaugural software application development competition in which Relativity Developer Partners were challenged to develop innovative solutions on top of the Relativity platform in a matter of days.
JND eDiscovery entered the developer competition as Team #60BB46 (the hexadecimal color value of JND's signature green) and built a fully integrated virtual helpdesk connecting Relativity users with members of JND's technical team. The solution features a support ticketing system, live chat and video share functionality, and allows users to link documents to support tickets and contact their team lead without exiting the review platform.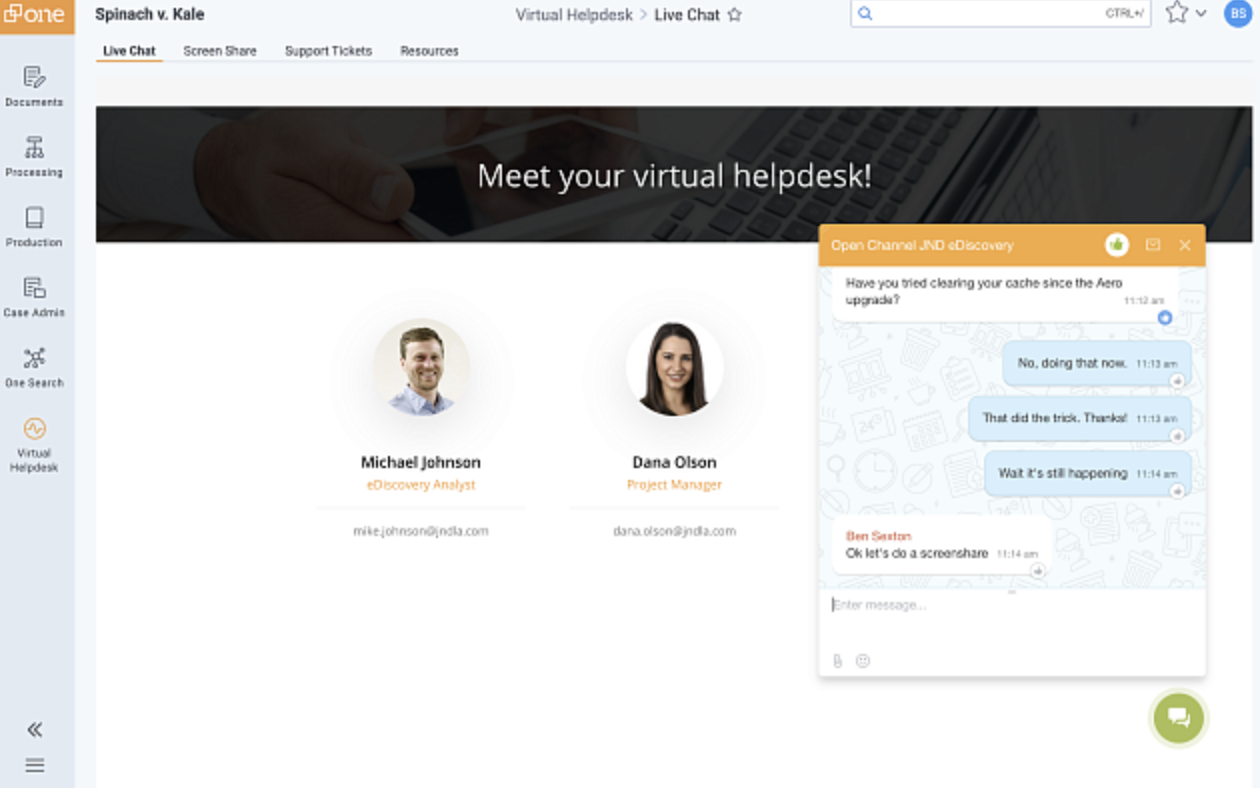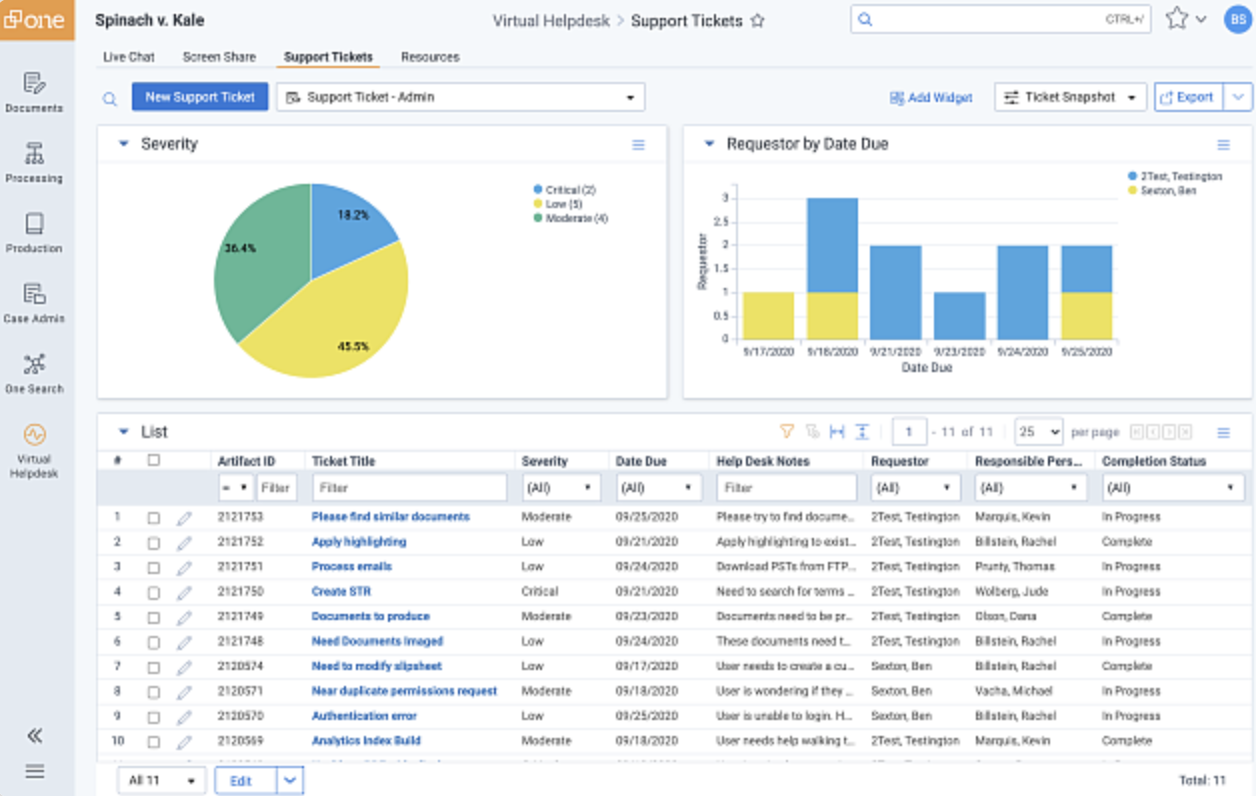 A panel of Relativity-appointed judges evaluated the submissions and determined winners for two award categories: Most Innovative and Most Creative. A third award category, People's Choice, was determined by popular vote. JND's virtual helpdesk submission was awarded 'Most Creative'.
Asked to comment, JND Senior Vice President of eDiscovery, Scott Lombard, said, "This recognition is a testament to JND's ability to respond to unique events and specific pain points in the Relativity platform with consistency and creativity under pressure." JND has brought three proprietary solutions to market, one of which was an Innovation Award finalist at Relativity Fest 2019. All three JND proprietary eDiscovery software applications began as custom solutions to client requests and were expressly developed to improve methods and outcomes in the Relativity platform.
To learn more about JND eDiscovery and its proprietary Relativity-integrated software offering, visit JND's Relativity Partner Page.
To partner with JND on your next eDiscovery matter or to request a proposal for managed eDiscovery services, call or text eDISCOVERY (334-726-8379) or email ediscovery@jndla.com.